"DNR Parklink is a stunning, high-end residential project in North Bangalore, offering a selection of 1 to 3 BHK flats. The complex brilliantly blends sophistication, comfort, and luxury, while ensuring convenience with its strategic location on Hennur Main Road. Discover refined living like never before at DNR Parklink."
"Unveiling DNR Parklink
Your Gateway to Luxury Living in Bangalore"
Q: What is DNR Parklink?
A: DNR Parklink is a premium residential apartment project in the heart of North Bangalore, situated on Hennur Main Road. This top-notch property offers a variety of flat options, including 1, 2, 2.5, and 3 BHK apartments, all designed for luxury and comfort.
Q: What does the location of DNR Parklink offer?
A: DNR Parklink is located on the bustling Hennur Main Road, now known as the "New Airport Road," providing excellent connectivity. Residents will have easy access to major landmarks such as Outer Ring Road, Bhartiya City, Manyata Tech Park, Old Madras Road, and Thanisandra Road.
Q: What kind of living environment does DNR Parklink provide?
A: DNR Parklink is uniquely designed with over 70% open spaces, boasting beautiful landscapes and lush greenery. This serene environment provides residents with tranquility amidst the city hustle.
Q: What amenities are available at DNR Parklink?
A: DNR Parklink offers an extensive range of amenities, including a fully equipped clubhouse, landscaped gardens, a gymnasium, a swimming pool, an AV Room, recreation rooms, outdoor sports courts, a children's play area, a sunken amphitheater, and a party hall.
Q: What measures are taken for security at DNR Parklink?
A: Security at DNR Parklink is of utmost importance. The property is meticulously planned with state-of-the-art 24/7 security systems in place to ensure the safety of its residents.
Q: Why should I consider DNR Parklink for my home purchase?
A: DNR Parklink is not just about buying a flat; it's about investing in a premium lifestyle. As a trusted realtor in Bangalore, we assure that this property provides a perfect blend of luxury, comfort, and convenience, making it a top choice for those seeking flats for sale in Bangalore.
Hennur Main Road, in North Bangalore, is a burgeoning residential hub known for its strategic proximity to the Manyata Tech Park and excellent connectivity. This locality is a hotspot for both villas and flats for sale, catering to diverse housing preferences. It's an emerging area with a blend of completed and ongoing projects. The presence of international schools enhances its appeal to families. Despite the challenges of heavy traffic and road conditions, its allure remains undiminished. The area is well-equipped with shopping centers, hospitals, and banks. Its closeness to commercial hubs and transportation facilities further solidifies its status as a sought-after residential locale.
"Configuration Details of DNR Parklink"
Fresh and Accurate Configuration Details of DNR Parklink (Updated as of 28-Jul-2023).
For the most current details, please reach out to us directly via a call. We'd be delighted to assist!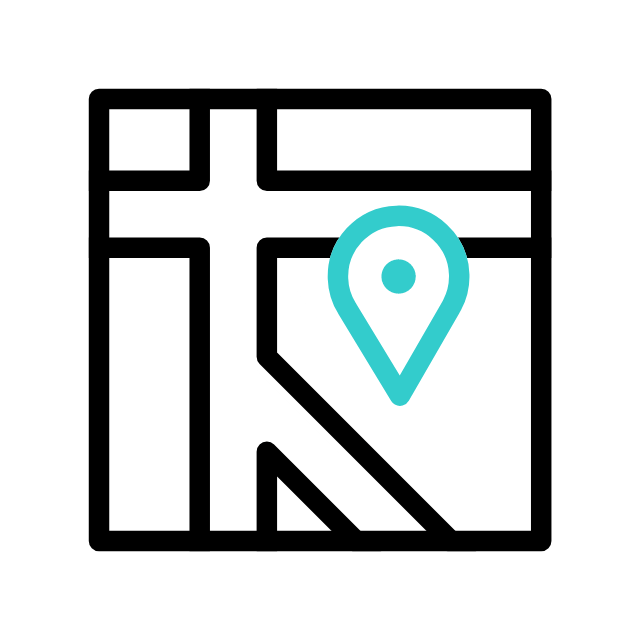 ChikkaGubbi, Hennur Road, New Airport road, Bangalore 560077
Land Area
Total Land Area: 8.35 Acres Number of Units: 784 Units
Options
Number of Towers and Blocks: 5 Blocks
Building Structure: Ground + 22 Floors
Unit Types: 1, 2, 2.5, 3 BHK Variants

Possession
"DNR Parklink in North Bangalore showcases impressive specifications, including seismic-resistant RCC frames, elegant vitrified flooring, stylish doors and windows, modern plumbing and sanitary fittings, extensive security features, and thoughtfully planned electrical systems. Experience superior comfort and safety in these premium flats for sale."
Structure
The structure is built with a seismic-resistant RCC frame to ensure safety and durability.
Flooring
Foyer, Living, and Dining: These areas feature large double-charged premium vitrified tile flooring for a luxurious feel. - Master Bedroom: This space is adorned with premium laminated wooden flooring for a warm and cozy ambiance. - Other Bedrooms: These rooms have premium quality vitrified tile flooring for a sleek and modern look. - Toilets: These areas are designed with designer/rustic premium vitrified tiles for flooring and walls, adding a touch of elegance.
Doors
- Main Door: The main door is a veneer finish door on both surfaces with a hardwood frame, providing a grand entrance. - Other Internal Doors: These are premium laminate finished flush doors with hardwood frames, ensuring durability and style. - Windows: UPVC/Anodized Aluminium Framed Windows with Mosquito Mesh Shutters are installed for comfort and convenience.
Plumbing & Sanitary
- Toilets: Granite counters with ceramic washbasins are installed in all the toilets. - Fittings: EWCs and chrome-plated premium fittings are used. Grohe/Kohler/Bravit or equivalent single lever tap and shower are installed. - Rainwater Harvesting: Drain pipes for rainwater harvesting are included.
Security
- Lift: Elevators of reputed make with an interior finish are provided in every core. - Security: Round-the-clock security with an intercom facility is ensured. - Surveillance: CCTV Cameras are installed at all vantage points for enhanced security.
Electrical
- Wiring: Concealed electrical wiring with PVC isolated copper wires (Havells/Polycab) or equivalent with modular switches are used. - Power: Sufficient power outlets and light points are provided. Power provision is 3 KW for 1 BHK, 4.5 KW for 2 BHK, 5 KW for 2.5 BHK, and 6 KW for 3 BHK. - Backup: Power backup is provided for all common areas/services and lighting for every flat.
​"DNR Parklink is adorned with top-tier amenities such as a modern gymnasium, clubhouse, swimming pool, games room, yoga area, jogging track, sports courts, amphitheatre, landscaped gardens, kids play area, health center, and party lawns. Delight in a diverse range of facilities in these elite North Bangalore flats."
Gymnasium
Our modern gym, equipped with top-tier fitness gear, motivates you to stay active.
Swimming Pool
Enjoy a refreshing swim in our immaculate pool, nestled amidst lush greenery.
Indoor Games
Enjoy fun-filled indoor games in our dedicated room
Our serene yoga area offers tranquillity for your mindfulness practices.
Jogging Track
Our well-paved jogging track ensures your daily fitness routine is uninterrupted.
Multi Purpose Courts
Our versatile outdoor courts cater to various sports, promoting an active lifestyle.
Amphi Theatre
Our state-of-the-art amphitheater hosts lively performances, adding a cultural touch to your lifestyle.
Kids Play Area
Our stimulating play area ensures your child's safety while they have fun.
Health Center
Our comprehensive health center is committed to your holistic well-being.
"Unlock the Potential of DNR Park Link: Call Now to Speak with Our Experts and Discover Unparalleled Opportunities!"